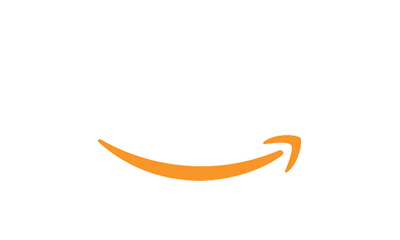 ---
AWS Community Day | Midwest is a one-day, user-run AWS technical conference that is planned, organized, and delivered by AWS user group community leaders (much like a "Meetup of Meetups"). The goal of the Community Day is to facilitate the exchange of information amongst the AWS user community. The presentations are all given by speakers who are fellow AWS users sharing knowledge with their peers.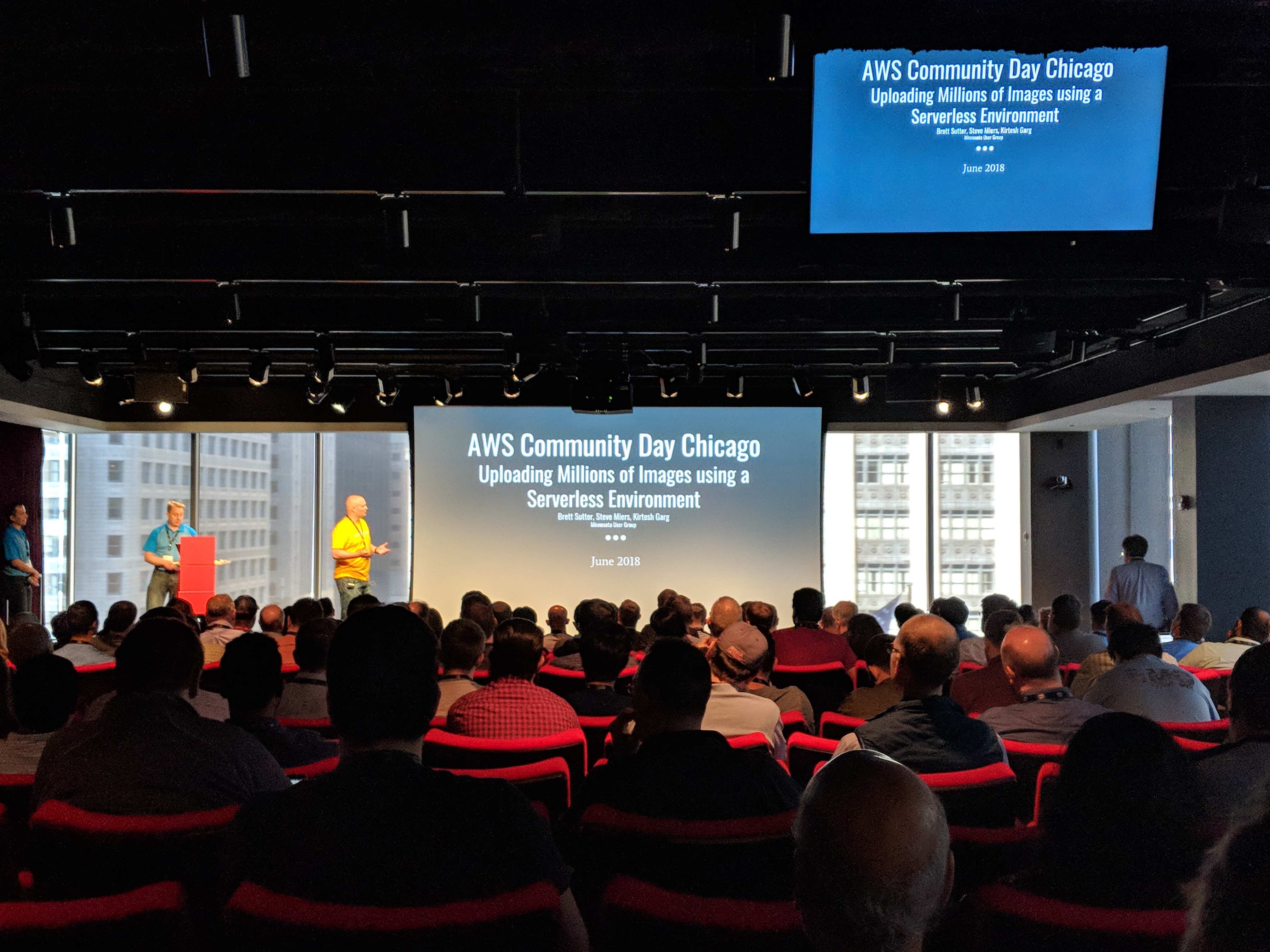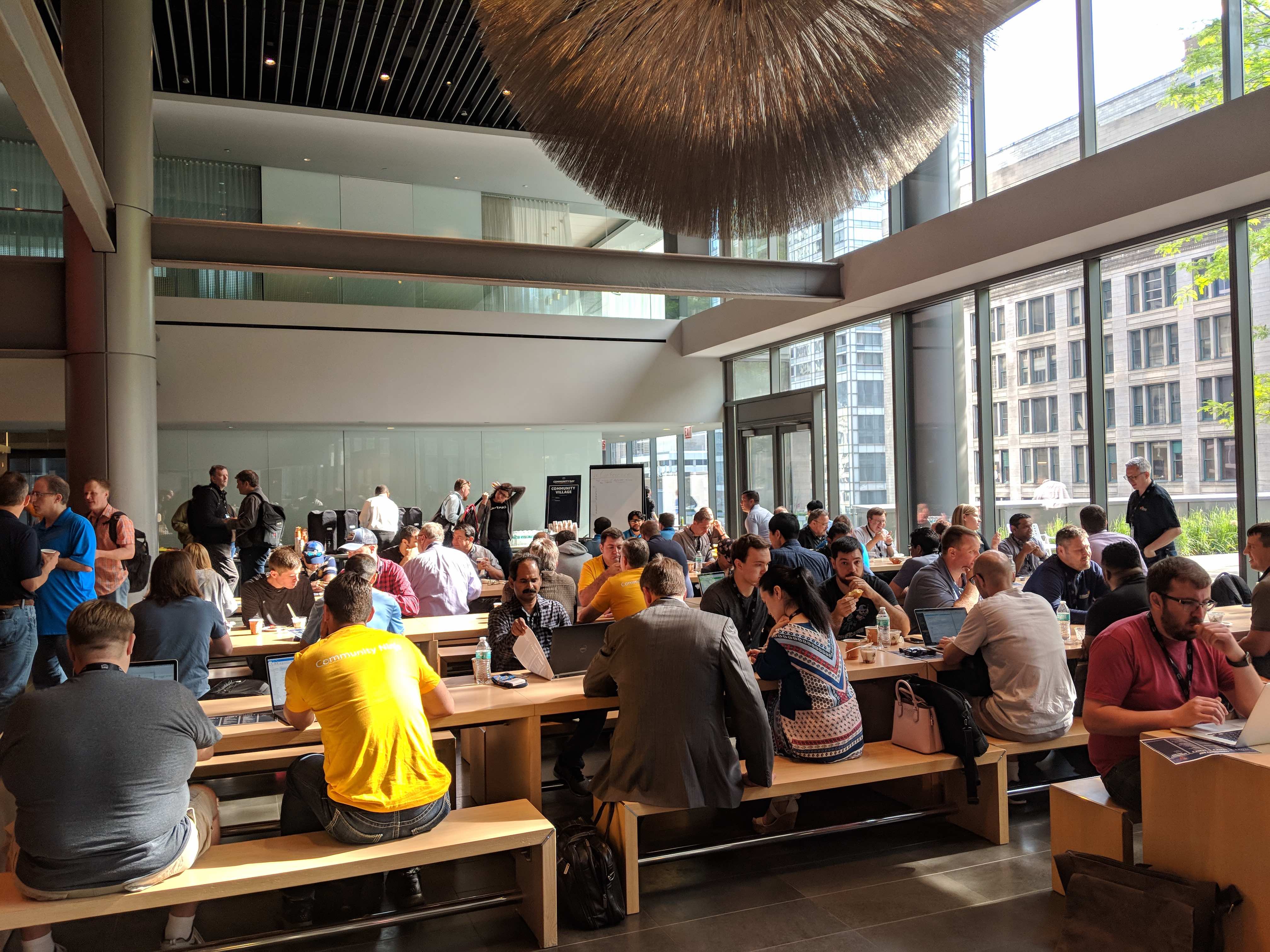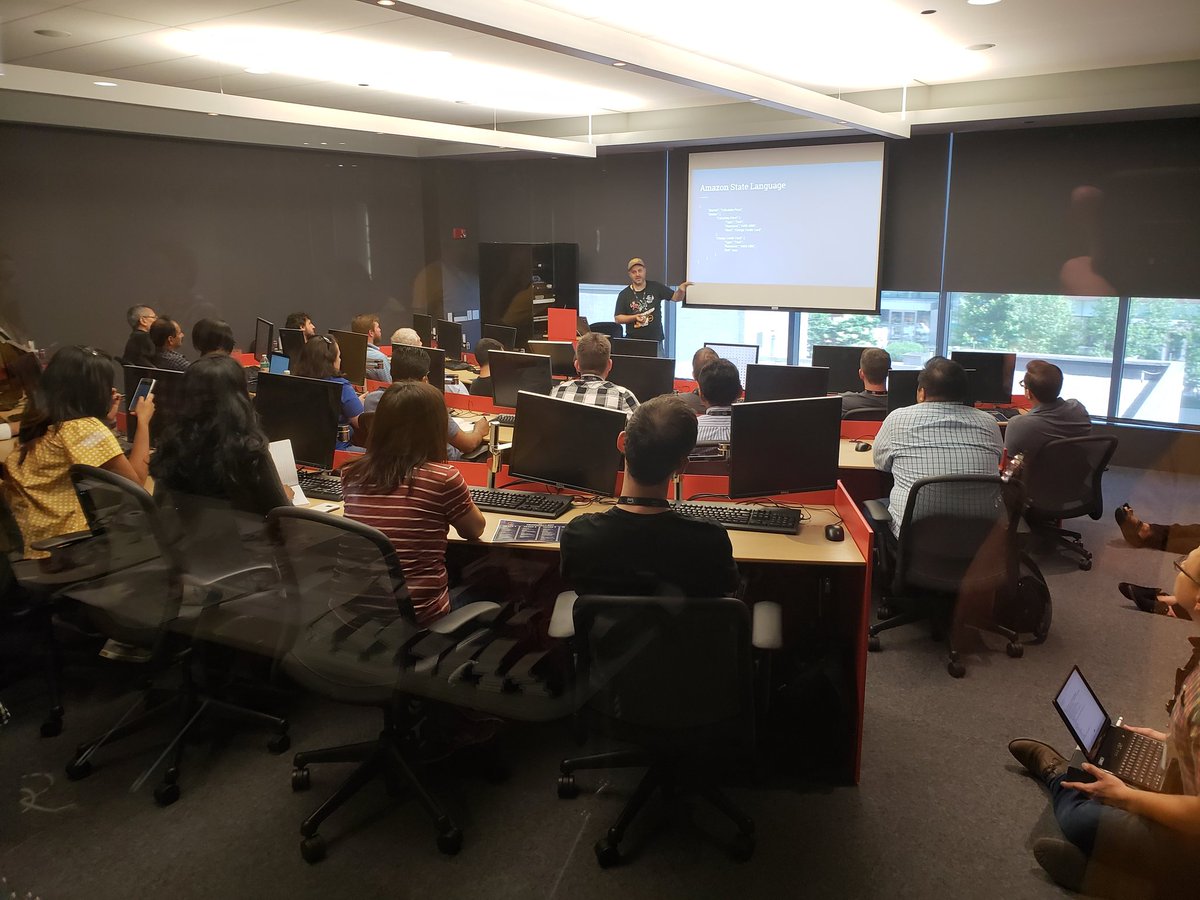 ---
The Midwest AWS user groups are run by volunteers. We organize, coordinate and often speak at each event. Community events are free, open to the public and focused on all things AWS. We are not run by AWS, but frequently work with Amazon SAs and account reps.
Midwest Usergroup Leaders
Ann Arbor - Matt Thompson
Chicago - Margaret Valtierra
Chicago 'burbs - Mark McCoy & Scott Wheeler
Cleveland - Carly Sumlin, Kathie Clark & Mary Stallman
Columbus - Angelo Mandato & Lena Taupier
Indy - Carol Ganz & MaryBeth Okerson
Kansas City - Ben Clayton, Kevin Seaman & Shaun Bender
Louisville - Bryan Krausen
Milwaukee - Jeff Westphal
St. Louis - Greg Langston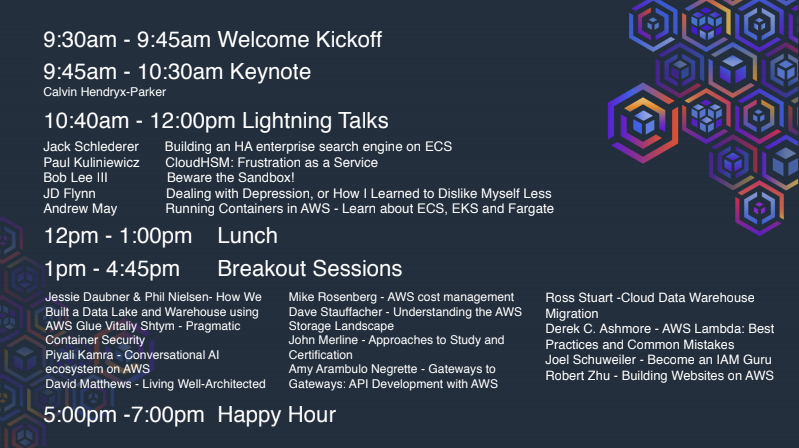 Amy Arambulo Negrette -  Cloud Software Engineer Lead, Cloudreach

Andrew May - Cloud Solutions Lead, Leading EDJE

Bob Lee III - System Engineer III, Enova International

Calvin Hendryx-Parker  - CTO, Six Feet Up

Dave Stauffacher - Principal Platform Engineer, Direct Supply

David Matthews - Director of Engineering, Uturn Data Solutions

Derek C. Ashmore - Principal Cloud Architect, Asperitas Consulting

Jack Schlederer - Software Engineer, Direct Supply

JD Flynn - Drupal Architect, Genuine

Jessie Daubner -  Lead Data Scientist, Journera

Joel Schuweiler - Site Reliability Engineer, Contrast Security

John Merline - Cloud Architect, Fishtech Group

Paul Kuliniewicz - Security Engineer, Braintree

Piyali Kamra - Enterprise Architect, Morningstar

Robert Zhu Principal - Principal Technical Evangelist, AWS

Ross Stuart - Consultant, Vertical Trail

Vitaliy Shtym - Principal Sales Engineer, Trend Micro
---
Guaranteed Rate Field
333 West 35th Street
Chicago, IL 60616
---
Tickets include event entry, lunch, drinks & coffee all day, and an evening happy hour.